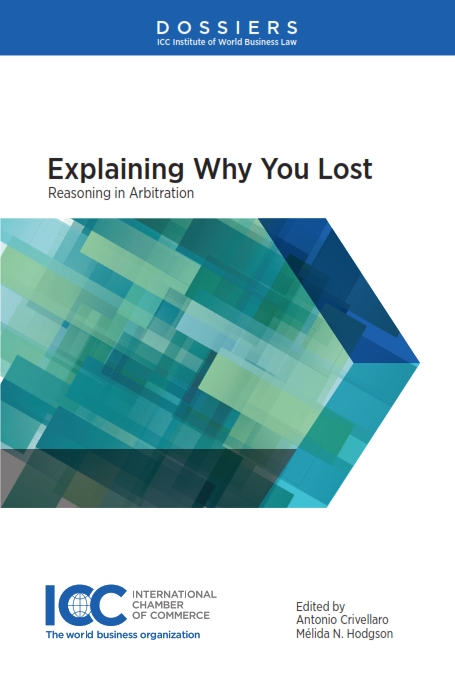 Explaining Why You Lost: Reasoning in Arbitration
Format
Softcover
Softcover
Available: Ships in 3-5 Business Days
Price
This product is available for the standing order program.
Add to Cart
Generally speaking, the losing party is more interested than the winning party in understanding the reasons for the outcome of the proceeding. And yet, the requirement that, unless otherwise agreed by the parties, the award "shall state the reasons upon which it is based" is a widely recognized principle in international arbitration. The rules of most arbitral institutions also require that an award include reasons.
This Institute Dossier addresses reasoning in International Commercial and Investment Arbitration Awards: Should an arbitrator state his reasons? Why? How extensive and/or complete must the reasoning be for the process to be fully comprehensible and thus legitimate to the parties? What may be the consequences of an unsatisfactory reasoning?
Readers will get useful insights into the legal reasoning process by accessing data from a recent large-scale empirical study of legal reasoning in commercial disputes. They will also be treated to some creative writing tips in the hope that reading an award becomes a more interesting part of the job.
The ICC Institute of World Business Law brings together the finest legal minds to strengthen links between international business practitioners and the legal profession. The Institute's 'Dossiers' is a series that has gained international prestige. These Dossiers are the outcome of the Institute's annual meetings, where experts from around the globe come together to discuss salient issues of international commercial law and arbitration.
An ICC Services publication, distributed by Kluwer Law International.
| | |
| --- | --- |
| Last Updated | 11/19/2020 |
| Update Frequency | As Needed |
| Product Line | Kluwer Law International |
| ISBN | 9789403529035 |
| SKU | 10086799-0001 |
Foreword
Yves Derains
Introduction
How Well Reasoned Must an Award Be to Satisfy Non-waivable Legitimacy Requirements?
Antonio Crivellaro
Chapter 1
Reasoning in Arbitration
Charles Jarrosson
Chapter 2
Judicial Review and Reasoning of Arbitral Awards
Mohamed Salah Abdel Wahab
Chapter 3
Legal Reasoning in International Commercial Disputes
S.I Strong
Chapter 4
Show, Don't Tell: Creative Writing for Arbitrators
Anja Ipp
Chapter 5
Reasons in International Commercial and Investment Arbitration Awards
Luca G. Radicati di Brozolo
Chapter 6
Reasoning in Arbitral Awards: Why? How?
Teresa Giovannini B.
Chapter 7
Reasoning in Arbitration: What Do Users Want or Need?
Giuditta Cordero-Moss
Conclusion
Mélida N. Hodgson
About the Authors
About the Editors
Cases