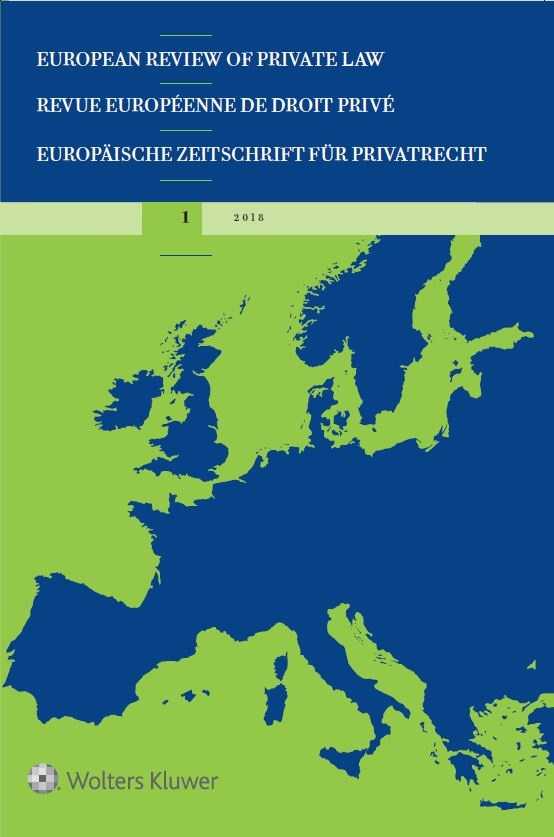 European Review of Private Law
Ranked # 14 in the Top journals on European Law
The European Review of Private Law stresses the great practical as well as academic importance of national private laws in an integrating Europe, in the face of the current overwhelming emphasis placed on European Community Law.
Cross-border research will become increasingly important as cross-border legal work develops. Hence the need for a law review which focuses on legal developments within a broad European perspective, and which provides a platform for debate on the desirability of a unified private law in Europe, as a complement to economic, monetary and political union.
The European Review of Private Law has an appeal which crosses academic/practitioner divide. By providing accessible and comparative surveys of legal developments in a number of countries, with summaries of articles and case notes in French, German and English, the Review provides a valuable source of information for lawyers wishing to look for new ideas with which to tempt their courts to innovate in private law.
The impact of European Community Law has made national courts more receptive to importing new conceptual devices and legal techniques directly from foreign case law, without always waiting for the legislature to act.
To see the online content for this journal on KluwerLawOnline, click here
| | |
| --- | --- |
| Update Frequency | Bi-monthly |
| Product Line | Kluwer Law International |
| ISBN | 09289801 |
| SKU | 000000000010057241 |
| | |
| --- | --- |
| Update Frequency | Bi-monthly |
| Product Line | Kluwer Law International |
| ISBN | 9880014600 |
| SKU | 000000000010057106 |
| | |
| --- | --- |
| Update Frequency | 6 times a year |
| Product Line | Kluwer Law International |
| ISBN | 9880004400 |
| SKU | 000000000010057134 |