Employee Benefits Answer Book, Seventeenth Edition
Select Format
Internet price is for a three-month subscription.
Looseleaf
This product is available for pre-sale
This product is available for the standing order program.
Add to Cart
Internet
Includes 3-month access for one license. Need a demo or annual access?
Contact Sales
Add to Cart
Please note, once you complete your purchase, Cheetah registration instructions and login credentials to access your 3-month online subscription will be emailed to you within one business day.
Employee Benefits Answer Book provides comprehensive guidance for those involved in the design and administration of employee benefit plans.
This convenient Q&A resource provides comprehensive guidance for everyone involved in the design and administration of employee benefit plans. It enables professionals to probe key topics, including current ACA requirements and developments, COBRA continuation coverage, retiree health care coverage, health coverage portability requirements, group long-term care insurance, and much more.
The Q&A format is ideal for probing key topics such as:
Health care reform
COBRA continuation coverage
Retiree health care coverage
Health coverage portability requirements
Group long-term care insurance
Dependent care assistance
Adoption assistance
Vacation and severance pay plans
Death benefits
Financing employee benefits
Financial accounting for employee benefits
And more!
Employee Benefits Answer Book will help you:
Set the best Health Care Reform strategy for your company and your clients
Keep in compliance with current and coming requirements
Find clear answers to hundreds of employee benefits questions
Avoid costly errors related to employee benefits administration
Resolve employee benefits issues quickly and effectively
And much more!
Previous Edition: Employee Benefits Answer Book, Sixteenth Edition
Note: Online subscriptions are for three-month periods.
| | |
| --- | --- |
| Last Updated | 12/12/2019 |
| Update Frequency | Annually |
| Product Line | Wolters Kluwer Legal & Regulatory U.S. |
| ISBN | 9781543812527 |
| SKU | 10071830-7777 |
| | |
| --- | --- |
| Publish Frequency | Annually |
| Product Line | Wolters Kluwer Legal & Regulatory U.S. |
| SKU | 000000000010073203 |
1. Introduction

A Road Map to the Eleventh Edition
A Thumbnail Guide to Important Regulatory Goals
Practical Plan Administration

2. The Regulatory Scheme: ERISA

Basic Concepts and Definitions
Covered Employers
Covered Employees
Covered Plans
Requirements for Plan Document
Fiduciaries
Fiduciary Responsibility
Mandated Benefit Provisions
Plan Development: Adoption, Amendment, and Termination
Plan Assets
Trustees and Investment Managers
Trust Requirement
Prohibited Transactions
Fiduciary Liability
Nonfiduciary Liability
Bonding Requirement
Claims Procedure Requirement
Reporting and Disclosure Requirements
Preemption of State Law
Penalties and Enforcement
Remedies for Breach of Fiduciary Duties
Remedies of Plan Participants and Beneficiaries

3. Group Health Plans: Structure and Administration

Impact of the Affordable Care Act
Grandfathered Health Plans Under the Affordable Care Act
Basic Concepts
Employer Responsibility for Health Coverage
Health Insurance Exchanges and Group Health Insurance
Types of Plans
Funding Types and Cost Sharing
Plan Administration
Health Benefit Claim Processing and Review
Coordination of Benefits
Subrogation
Legal Requirements Affecting Health Plans
Tax Treatment of Employers
Tax Treatment of Participants
Health Reimbursement Arrangements
Medical Savings Accounts
Health Savings Accounts
Employee Assistance Programs
Workers' Compensation

4. Group Health Plans: Mandated Benefits and Standards

Basic Rules
Nondiscrimination Based on Health Status
Prohibition of Discrimination in Favor of Highly Compensated Employees
Waiting Periods and Preexisting-Condition Exclusions
Certificates of Creditable Coverage
Coverage Limits and Cost-Sharing Requirements
Dependent Coverage Requirements
Special Enrollment Rights
Mandated Benefits and Patient Protections
Mental Health and Substance Use Disorder Benefits
Benefits for Maternity, Newborns, and Mothers
Benefits Under the Women's Health and Cancer Rights Act
Qualified Medical Child Support Orders
Medicare Secondary-Payer Rules
Children's Health Insurance Program
Privacy and Security Requirements

5. Retiree Medical Benefits

The Affordable Care Act
Obligation to Provide Retiree Medical Benefits
Tax Treatment of Retiree Health Benefits
Cost Containment Design
Plan Cutbacks—Legal Issues
Coordination with Medicare
Retiree Prescription Drug Benefits
Trust Requirement
Financial Accounting Rules
Funding Options

6. COBRA Requirements for Continuation of Coverage Under Group Health Plans

Covered Plans
Definition of "Plan" for COBRA Purposes
Covered Employers
Qualified Beneficiaries
Qualifying Events
Notice to Participants
COBRA Election and Enrollment
Type and Extent of Required Coverage
Duration of Coverage
Premiums
Mergers and Acquisitions
Preemption of State Continuation Laws
COBRA Enforcement and Sanctions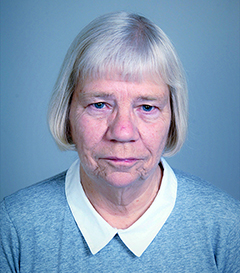 Ms. DeScherer specializes in translating complex legalese into plain, understandable English. Learn more about her expertise here!