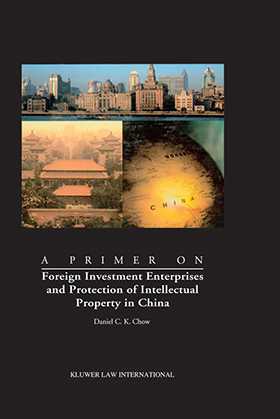 A Primer on Foreign Investment Enterprises and Protection of Intellectual Property in China
Format
Hardbound
Hardbound
Available: Ships in 3-5 Business Days
Price
Add to Cart
This volume provides an in depth approach to issues and problems currently confronted by multi-national enterprises ("MNEs") and other large foreign investors in China. It examines legal, business, and strategic issues for foreign investors that are seeking to enter the China market and for those foreign investors already in China and seeking to expand or reorganize their operations. The volume takes an overall approach of the large foreign investor with a long term business plan for China and proposes a basic corporate structure for this investor.
The structure involves a series of wholly foreign owned enterprises, joint ventures, and representative offices all under the control and ownership of one or more investment holding companies. Each of the entities in this structure are discussed individually and as part of an overall corporate conglomerate.
The volume also examines the protection of intellectual property as a basic corporate business problem that should be part of the initial planning process as the foreign investor makes its initial move into China. Too often protection of intellectual property is not considered to be a priority until violations occur in China. Some prior planning and an emphasis on protecting intellectual property rights can be advantageous and help to avoid the serious problems that can later arise.
This volume is written for those business and legal managers who are given heavy responsibilities for managing a China business but who lack a background in China. Because of the great interest in China by many MNEs, many business and legal managers are moving to China or are given additional responsibilities in the US for the MNE's new China operations.
Many of these persons are expected to make decisions about a China operation even though they may lack even basic knowledge about the Chinese political, legal, and business environment. This is the first book written by an American lawyer designed to address this need.
| | |
| --- | --- |
| Publish Date | 04/01/2002 |
| Publish Frequency | As Needed |
| Product Line | Kluwer Law International |
| ISBN | 9789041188847 |
| SKU | 10057257-0001 |